Download the app today to benefit from the best NHS prescription delivery service. The Healthera app connects with local pharmacies who provide NHS prescriptions to their patients. With this feature, you will have the ease of ordering and receiving your medication, from the comfort of your home, without having to make any phone calls or appointments.
Healthera has a helpful reminder feature that takes away the stress of keeping on top of your medication. You will be alerted when it is time to take your medication, and when it is time to preorder it, taking much of the responsibility out of your hands.
Using the secure messaging feature, the Healthera app connects you with our pharmacists, allowing you to communicate easily and conveniently. If you have a question regarding your prescription order or you are in need of medical advice, this feature enables you to access the information you need.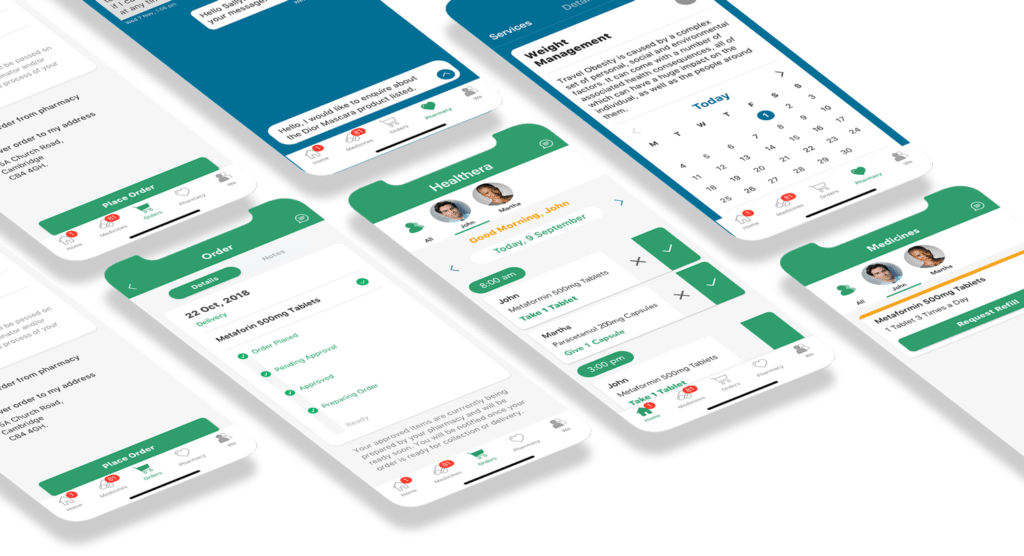 How it works
Download the Healthera App
You can download the Healthera App on the Apple Store and Google Play. It's free!
Look for Dalneigh Pharmacy
Next, search for Dalneigh Pharmacy.
Connect with Dalneigh Pharmacy
You'll then be able to locate Dalneigh Pharmacy and begin reordering your medication from us without calling, talk to us digitally, and organise your medicines!
Download the Healthera app today, start ordering your prescriptions online and collect from our collection point just outside the pharmacy. Simple, easy and efficient.